Ah, the beautiful summer…The season that brings warmer weather, more daylight and overall just gets everybody out of the house more often than any other time of the year. Whether you spend your summer days lying on the beach, going to music festivals or attending garden parties – summer for most are associated with fun and relaxation. In London, I learned to enjoy sunny summer days in parks and beer gardens, in Latvia – by the beach. But what about Switzerland?
1. Lake parties
Unfortunately, Switzerland doesn't have a coastline or nice sandy beaches. But that's not a huge issue as there are thousands of lakes. Some bigger than others, but no matter the size lakes just seem to be the top summer destination. Swiss seem to spend hours of their free summer time just chilling by a lake, BBQing, and swimming. What really surprised me is that Swiss are not discouraged to take a swim in the colder mountain lakes or rivers.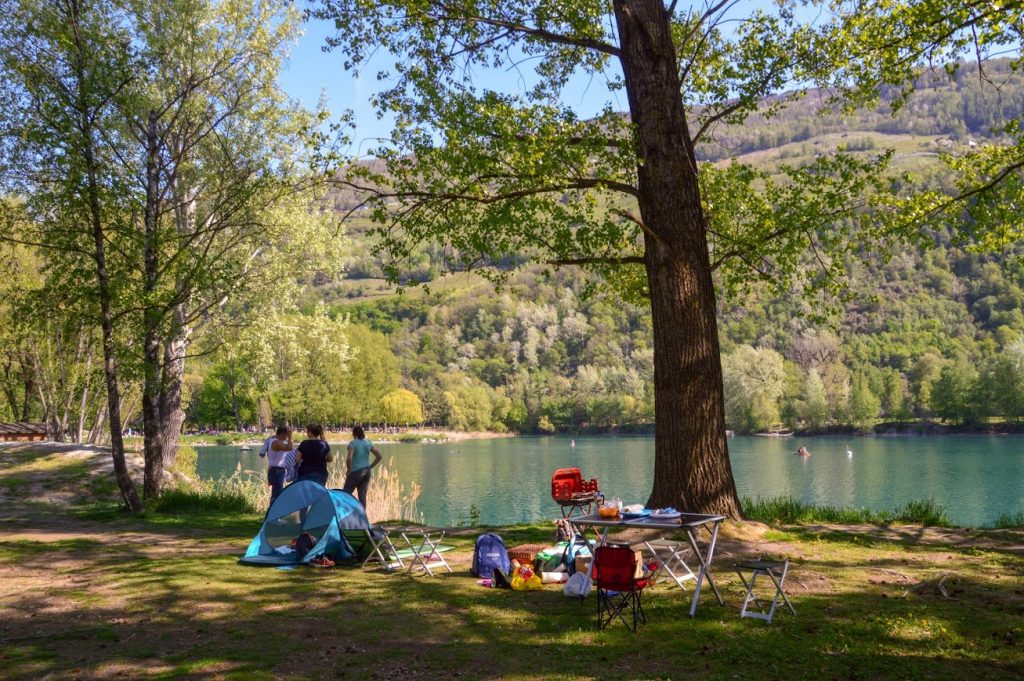 2. Yoga in the mountains
On a paper, yoga outdoors seems like a wonderfully relaxing experience. But nature is just so unpredictable. Firstly, flying ants is a thing and for some reason, they just love attacking those doing yoga outdoors! I suppose I was unlucky, though if you decide to do yoga in the mountains bear in mind that weather can sometimes change very suddenly – from sunny to thunder in a matter of minutes…and there are loads of bugs not just flying ants.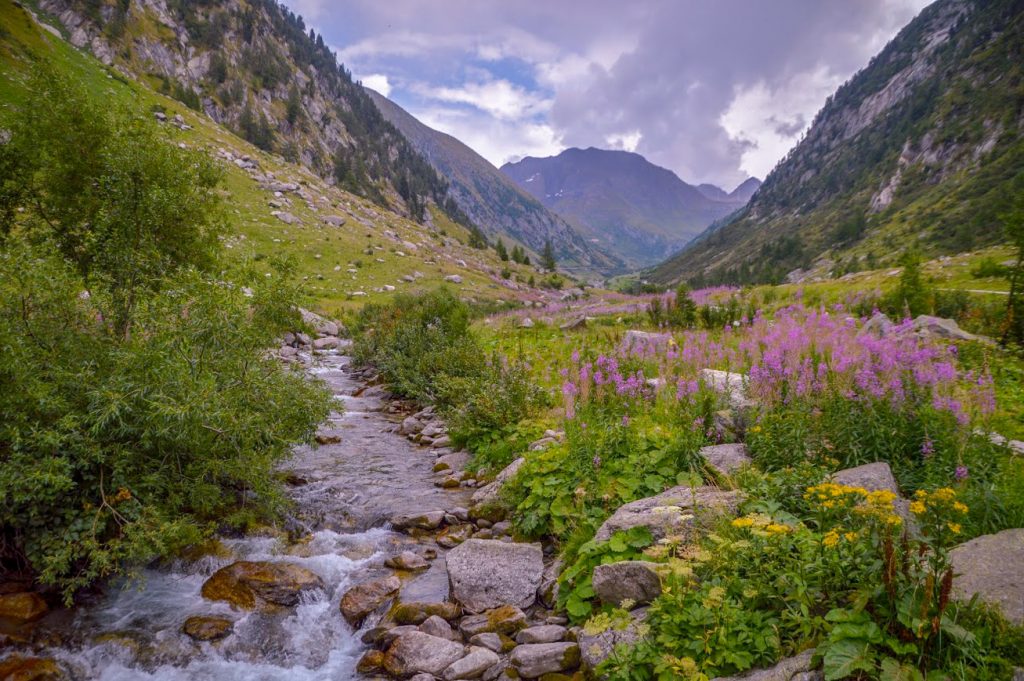 3. Hiking non stop
Hiking in the mountains is one of my favorite things! I can go for hours and not get tired or bored. So it's no surprise that almost every weekend of this summer I went on a hike. Though there were 3 things I didn't expect:
1. The real hiking season actually starts in late June. I thought it would be as soon as the weather gets warm, but apparently the majority of cable cars and trails open for the summer season at the end of June, some even in July.
2. There are thousands of trails! Seriously how does one actually choose which hike to take? Just to put things in perspective here's a map.
3. Hiking more difficult trails without proper hiking boots is dangerous! Rocks are slippery. And without good sole grip you may seriously injure yourself. Yes, I sort of knew that already, though I never expected it to be that slippery! For most part I do hike with my sneakers and it's fine. But this one time we somehow ended up on a very steep and narrow trail with no handrails and cliffs on both sides. The hike was scary as it was, but my slippery shoes made it even worse. Literally my legs were shaking from fear.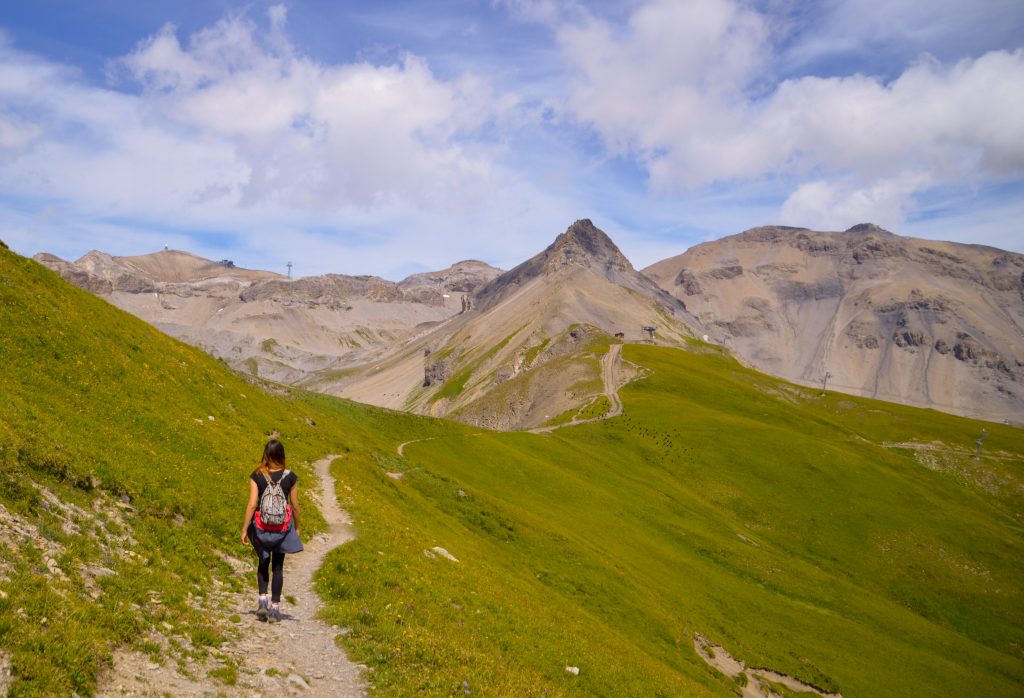 4. Alpine cow choir
I just couldn't do this list without mentioning cows. With summer approaching and weather getting warmer cows are lead up the mountains where they spend all the lovely summer months. If you go on a hike in the Swiss Alps it's almost impossible not to spot a  herd of cows. You can also hear them since Alpine cows have huge bells around their necks. The sound can be quite relaxing or annoying (depending on how much time you have spent near them). Fun fact – in autumn cows are guided down the mountain decorated with huge flower crowns.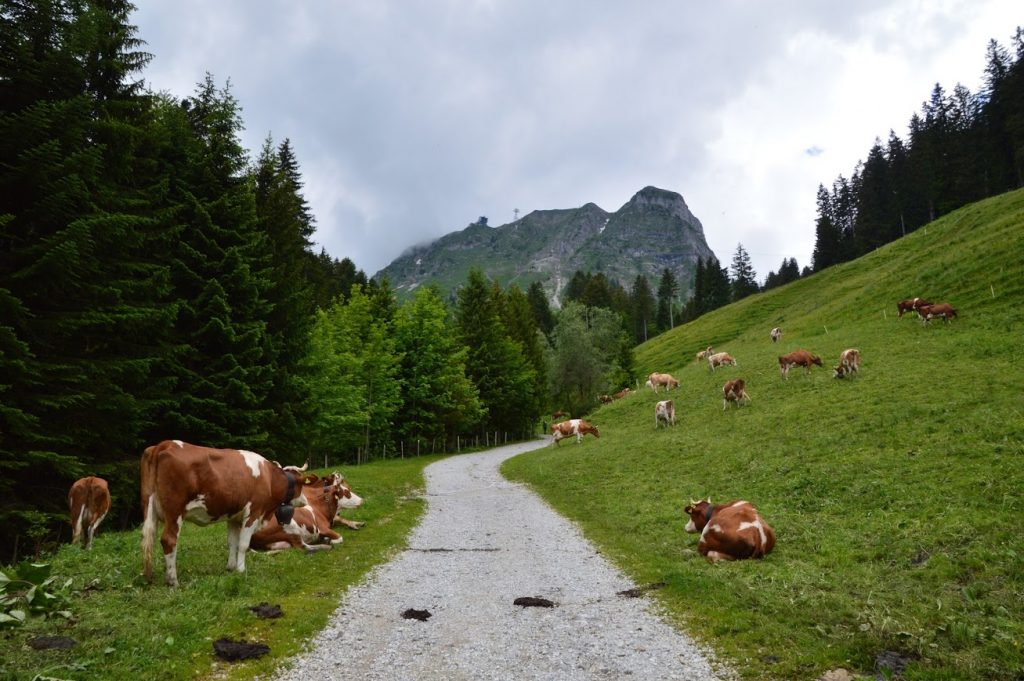 5. Is Kindle really a monster?
It is hard to imagine summer without at least once lying on a comfy chair and absorbing lovely sun rays while reading a book. But finding English books seems to be a bit of a problem here. Firstly, the ones in the bookshops are ridiculously expensive. And, since there is no Amazon in Switzerland I feel slightly robbed of the pleasures of reading. But once I saw my favorite author published a new book I couldn't resist getting out my (almost never used) Kindle. Some may say Kindle is an amazing invention, but it just isn't the real deal! Nothing can beat the excitement of turning pages of a book you just cannot put down. Or the revelation one gets when looking at the cover of the book that has just been finished reading – I know all your secrets! I can see through you!
Anyhow, because of this book, I was kind of persuaded to try Kindle (again). And to be honest, the book was so good I didn't care what gadget I used to read it – I just had to devour the story! So, yay, I learned how to (somewhat) enjoy reading on a Kindle. Though, given the chance, I would still choose a paperback.